RAD/RPD Team
External pressures are forcing businesses to manage uncertainty with technology. However, it can be difficult to plan FTE headcount for projects as requirements and constraints change.
Your technology infrastructure should scale up and down as you use them -- why shouldn't the team who builds it scale in the same way? We embed our engineers directly into your development workflow as an augment to an existing team or as a completely new spin up to tackle any project.
Our Technology Resources

WordPress

Authorize.net Gateway

Woo-Commerce

PayPal Gateway

Joomla

FirstData Gateway

Magento

Stripe Gateway

Shopify

Bank of America Gateway

OS-Commerce

Dwolla Gateway

D3.js

ApplePay Gateway
CGI

Google Checkout Gateway

Codeignitor

AmazonPay Gateway

Laravel

GooglePay Gateway
CGI

converge Gateway

Shopify

forte payment Gateway Gateway
Making your vision a reality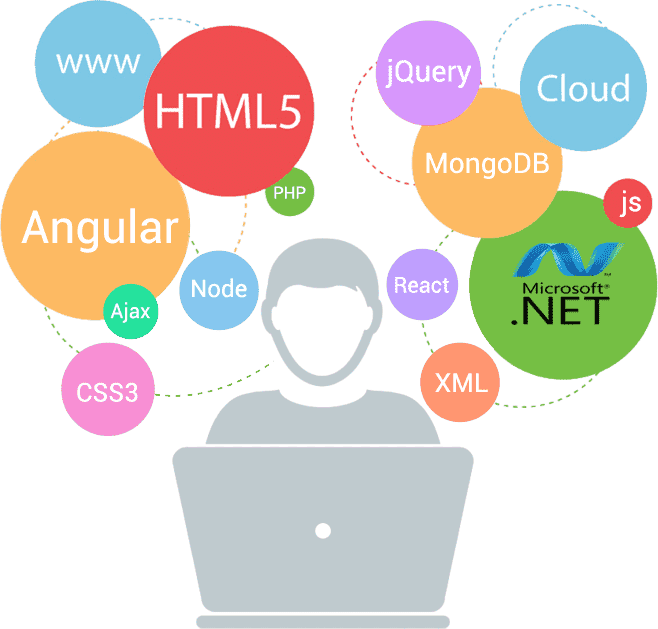 Sometimes your internal projects can grow past their initial scope. Sometimes your engineers could use a helping hand finishing out a project, or could simply be utilized working on a different, higher priority task. At Supra, our clients are our partners. That means our highly trained engineers can join your team and lend a hand to tackle those difficult projects quickly and in your budget.
Technologies We Support
Experience matters when it comes to building and bringing new software SaaS products to the market! Supra helps customers create RAD (Rapid Application Development) teams to upgrade or develop new products and applications using the following technologies:
Google DialogFlow, Amazon Lex, Twilio

Java, Spring, Hibernate, Struts 2.0, MVC

AngularJs, Angular 2-6

Node.Js

React.Js

HTML5, CSS3, JS, JSP, Servlet, XML, Bootstrap, Angular, Material Design

PHP/MYSQL/Laravel, CI, Core PHP

WordPress, Woo-commerce, Shopify, Magento

Hybrid iOS and Android (Ionic)

Native iOS and Android

SalesForce Development and Integration

SharePoint Design, Development & Administration
Getting Started with Supra
Regardless of where you are in you project journey at Supra, we are here to help you explore options to get the results you need as fast as possible. Reach out to us for a free no obligation consultation to explore how Supra can help your firm.
Customer RAD/RPD Success
Fleetup

Rapid Application Development Team

Go to market speed was essential for this Venture Backed Startup. We integrated several engineers into their Agile engineering team to quickly bring their SaaS product to market. We also helped with ongoing changes as the startup quickly iterated to perfect it's product market fit.

Tirelink

ERP System Development Team

This established wholesaler and retailer had a small technology team focussed on maintaining their online presence. They looked at several existing ERP solutions but none of the off the shelf offerings quite fit their requirements. Their internal team did not have the bandwidth or expertise to build an entire ERP system from scratch, so they turned to us. We helped understand and formalize their business needs, develop high fidelity prototypes, and completely develop their ERP system.

SP2 Systems

Rapid Application Development Team

This startup's founders reached out to us with several years of business experience in their domain (hospitality), but no technology experience or team. We functioned as a trusted "CTO" and partner to consult on the best approach to build their Hospitality Customer Service SaaS platform. They have achieved so much success using our RAD teams, that they have consistently returned to us to develop additional modules and integrate AI and ML into their platform.