Turning Your Vision into Reality
Whether you're embarking on a new application journey or refining an existing solution, Supra acknowledges that your aspirations for business growth and customer relationships are at the heart of your plans.
Recognizing the rapid shifts in labor markets and the dynamic pace of the business landscape, we comprehend the need for adaptability. In this ever-evolving environment, a partner who can seamlessly align with your business and technological aspirations is indispensable.
At Supra Software Solutions, we offer the perfect blend of resources to cater to your needs. Whether it's assembling a dedicated project team to craft or enhance an application, or providing seasoned experts to augment your workforce, we are equipped to empower your company's advancement.
Navigating the Digital Landscape
In the realm of digital transformation, understanding the path forward can often feel like piecing together a complex puzzle. At Supra, we specialize in shedding light on what "digital" truly signifies for each of our clients. It's a term that can take on various meanings, often contingent upon different perspectives and agendas.
Dedicated to custom application development, transformation, maintenance, and support services, Supra collaborates with a diverse range of technologies and vendors. Our unwavering focus is you – your needs, your aspirations, and your customers' expectations. The technologies you embrace should align seamlessly with your unique goals.
Here's the silver lining: Amidst the buzz surrounding cloud and digital advancements, lies a wealth of opportunities to significantly curtail the expenses associated with crafting mission-critical solutions for your enterprise. These opportunities empower you to stand shoulder to shoulder with your largest competitors, competing on an equal footing in the marketplace.
Tranquility Guaranteed
We recognize that entrusting any fragment of a crucial project to a new partner, or even an individual resource, can evoke a sense of venturing into uncharted territory. This is precisely where our well-established track record of successfully conceptualizing, executing, and supporting a diverse range of clients comes into play – offering you a dependable beacon of assurance.
Furthermore, our services extend beyond the surface, encompassing a holistic assessment of your enduring business objectives. It's imperative to us that we stand as the perfect fusion of business acumen and technological expertise for your project. To alleviate any apprehensions associated with partnering with a new entity, we provide project trials and Proof of Concepts (POCs) under guarantees, effectively eliminating any uncertainties from the equation.
Ultimately, our endeavor is twofold: We strive to not only secure your business but also cultivate a foundation of unwavering trust. Our commitment lies in nurturing partnerships and fostering a realm of excellence.
Elevate Your Vision with Our Experience...
With 16 years of expertise, Supra is your trusted partner in the intricate world of project delegation. We excel at turning challenges into triumphs, and our proven portfolio underscores our ability to develop, deploy, and consistently support clients.
Supra thrives on the leading edge of technology, ensuring accessibility and affordability for businesses of all sizes. Our tailor-made solutions, backed by the latest cloud technologies, transcend challenges and seamlessly connect businesses with customers. From basic tools to immersive experiences, our track record of delivering on time and within budget across various platforms speaks to our commitment to your success. At Supra, experience is more than a word – it's a promise. Choose us to elevate your vision.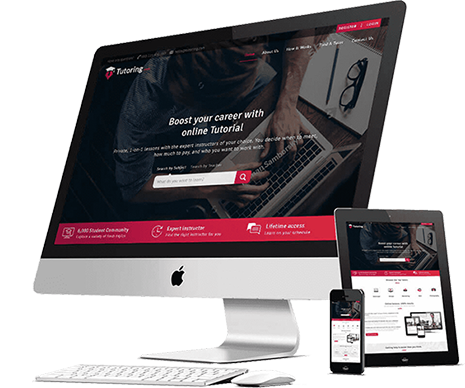 Our Founders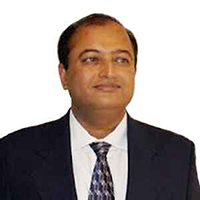 Pramod Shirsath
Founder & CEO
Pramod brings over 25 years of technology, product and program management experience to all of the clients of SUPRA INTERNATIONAL. As a globally experienced technologist, Pramod has been involved in many product development projects both on a staff augmentation basis provided as individual resources to entire teams to his clients around the globe. He also has proven success at managing entire product development projects and often where the requirements are not fully defined or must be refined over time based on feedback and changing technology needs of the market or target customers of his clients.
Pramod also is a thought leader in the industry and recognized early that what customers are really looking for is a path to the results they need rather than just another technology or staff augmentation company that just provides bodies and resumes. While Supra works on both a fractional staff or full project basis providing highly experienced and talented resources, Supra also partners with its' customers to create groundbreaking software products for an ever-changing market. Supra works with very small startups to global enterprise players seeking a faster way to get their product into the market.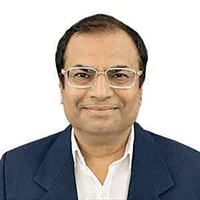 Sanjay Gaikwad
COO
Sanjay brings to Supra over 28 years of operations management from a variety of verticals including manufacturing and information technology. Sanjay is an experienced operations executive who has taken ideas from concept to execution and deployment across his entire career. He also has extensive experience in operating in very complex and changing business conditions include manufacturing to high levels of success. Sanjay has brought his vast experience to Supra to bring and build process and delivery maturity around all of service offerings of Supra.
Sanjay is focused on ensuring the smooth operations of day to day operations of the company and ensuring that all serves are delivered with the highest quality and keeping our engagements on time and budget to our customers' requirements.